Andrea Mistretta is a self taught artist, illustrator, graphic designer and calligrapher.

Drawing since age three, she worked with her parents in their small screen print shop during her teen years.

A recipient of awards from Society of Illustrators, The Art Directors Club and the prestigious Vargas Award, she considers New Orleans citizenship bestowed by Mayor Bartholemy a very special honor.

An an activist for the protection artists' rights, Andrea also works vigorously as an environmental activist and founder of Friends of White's Pond where her studio is located. Her Mardi Gras art has been the subject of several feature articles in domestic and international art magazines and books.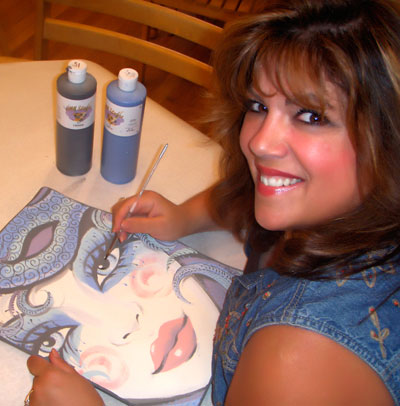 All images are copyrighted and watermarked. Reproduction of any image on this website by any means is strictly prohibited. For licensing permissions, special commissions and original art Inquiries, contact: andiart@optonline.net

©2012 Andrea Mistretta
All Rights Reserved